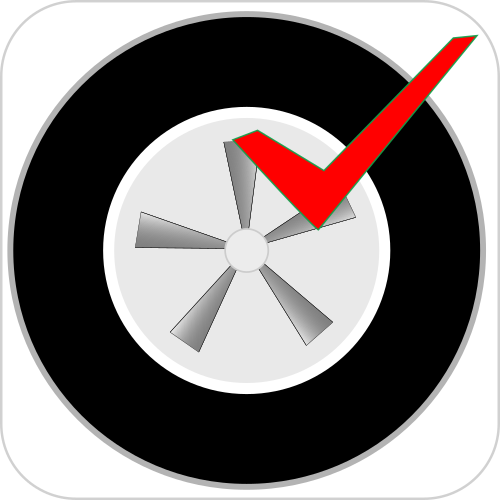 Auto Care Tracker (AKA Car Service Journal)
Terms of Use
When you downloaded and/or accessed this 'Auto Care Tracker' App you acknowledged your agreement to the Terms of Use and Privacy Policy.
This Terms of Use is the User Agreement for the below-defined Service made available to you by Maxim Consulting – the developer and owner of this app. This is also where you will find posted updates to this User Agreement in the future.
YOUR USE OF THIS PRODUCT/SERVICE AND ANY OF ITS CONTENTS MADE AVAILABLE TO YOU HEREUNDER, INCLUDING BUT NOT LIMITED TO, ANY TEXT, DATA, INFORMATION, MATERIALS, SOFTWARE, AND GRAPHICS CONTAINED OR PROVIDED THROUGH IT IN ANY FORM OR MEDIA AND ALL SERVICES THAT MAY BE PROVIDED IN CONJUNCTION WITH IT (ALL SUCH INFORMATION, MATERIALS AND SERVICES, COLLECTIVELY, THE "SERVICE") IS SUBJECT TO THE TERMS AND CONDITIONS OF THIS USER AGREEMENT ("AGREEMENT"). BY SUBSCRIBING TO THE SERVICE, USING THE SERVICE IN ANY WAY, OR ACCEPTING ANY RELATED SERVICES FROM Maxim Consulting, YOU AGREE THAT YOU: (1) HAVE READ AND UNDERSTAND THIS AGREEMENT, (2) HAVE THE CAPACITY AND AUTHORITY TO ENTER INTO IT; AND (3) ARE BOUND BY ALL OF ITS TERMS AND CONDITIONS.
We may change the terms and conditions of this Agreement at any time. You will be responsible for regularly checking for and reviewing any changes to the Agreement. By using the Service after any such changes take place, you signify your acceptance of the change(s) and your agreement to be bound by them.
---
Use of this Service
Subject to the terms of this Agreement, Maxim Consulting grants you a revocable, non-transferable, non-exclusive right to use those portions of the Service, to which you are granted access but only for your own personal, noncommercial use and not for any use on behalf of any third party.
Maxim Consulting has the right, at any time without notice, to: (i) revoke or limit your right to use the Service (or any portion of it); and (ii) change or discontinue providing the Service (or any portion thereof). Maxim Consulting has no obligation to update the Service or to correct any errors or omissions that might be contained in it.
---
Ownership and Copyright
You acknowledge and agree that the Service (including, without limitation, all information contained in or associated with it) is owned by Maxim Consulting and/or its third party content providers ("Content Providers") and is protected by international copyright and other intellectual property laws. You further acknowledge and agree that the Service contains certain proprietary data and information of Maxim Consulting and its Content Providers, that you will not use these data or information for any unlawful or unauthorized purpose, and that you will use reasonable efforts to protect them from illicit distribution or use. Each Content Provider is a third-party beneficiary of this Agreement to the extent necessary to enable it to enforce its proprietary rights in the data and the applicable use restrictions contained in this Agreement.
---
Disclaimer of Warranties
THIS SERVICE IS PROVIDED "AS IS" WITH ALL FAULTS. MAXIM CONSULTING AND ITS CONTENT PROVIDERS DISCLAIM ALL WARRANTIES OF ANY KIND REGARDING THE SERVICE, EITHER EXPRESS OR IMPLIED, INCLUDING BUT NOT LIMITED TO, ANY IMPLIED WARRANTY OF MERCHANTABILITY, FITNESS FOR A PARTICULAR PURPOSE, OWNERSHIP, NONINFRINGEMENT, ACCURACY OF INFORMATIONAL CONTENT, AND ABSENCE OF VIRUSES AND DAMAGING OR DISABLING CODE.
NEITHER MAXIM CONSULTING NOR ANY OF ITS CONTENT PROVIDERS WARRANT THE ACCURACY, COMPLETENESS, OR TIMELINESS OF THE SERVICE. NEITHER MAXIM CONSULTING NOR ANY OF ITS CONTENT PROVIDERS SHALL BE RESPONSIBLE FOR INVESTMENT DECISIONS, DAMAGES, OR OTHER LOSSES RESULTING FROM USE OF THE SERVICE.
---
Limitation of Liability
NEITHER MAXIM CONSULTING NOR ANY OF ITS CONTENT PROVIDERS NOR ANY PERSON THROUGH WHOM MAXIM CONSULTING MAKES THE SERVICE AVAILABLE SHALL BE LIABLE FOR ANY DAMAGES OF ANY KIND ARISING FROM OR RELATING TO THIS AGREEMENT, THE SERVICE, OR THE USE OF, OR RELIANCE ON, THE SERVICE, WHETHER IN CONTRACT OR TORT OR OTHERWISE, EXCEPT TO THE EXTENT SUCH DAMAGES ARISE DIRECTLY FROM A WILLFUL BREACH BY MAXIM CONSULTING (OR THAT PERSON) OF ANY OF ITS EXPRESS OBLIGATIONS UNDER THIS AGREEMENT OR EXCEPT TO THE EXTENT OTHERWISE EXPLICITLY MANDATED BY APPLICABLE LAW.
---
Indemnification
You agree to indemnify, defend, and hold harmless Maxim Consulting, its affiliates and its Content Providers from and against any and all claims, liabilities, losses, costs (including, but not limited to, reasonable attorneys' fees), and/or damages of any kind arising from or relating to: (i) your use of the Service; (ii) your breach of this Agreement; and (iii) any messages, information, or materials uploaded, posted, published, or transmitted by you in connection with the Service (including, without limitation, in any portion of the Maxim Consulting Community (as defined below) that may be made available as part of the Service).
---
Third-Party Web Sites, Links, and Information
The Service may contain information, products, and services provided by third parties and links (including advertisements) to Web sites made available by third parties. This information and these products, services, and links are provided only as a convenience to users of this Service. Maxim Consulting does not control this information or these products, services, or Web sites. Maxim Consulting does not make any representations or warranties, expressed or implied, regarding this information or these products, services, or Web sites and shall not be liable for any information or services received from them. Inclusion of any of the foregoing in conjunction with the Service does not constitute or imply an endorsement, authorization, sponsorship, or affiliation by or with Maxim Consulting with respect to any third party, any third party's Web site or its content, or any information, products, or services provided by a third party.
---
Entire Agreement
This Agreement constitutes the entire agreement between you and Maxim Consulting regarding the subject matter hereof and supersedes any and all prior negotiations, representations, warranties, undertakings, or agreements, written or oral, between the parties regarding such subject matter.
---
Subscribing to the Premium Service
You may not use the Premium Service without a valid subscription. To obtain a subscription, you purchase a Premium Service via settings.
---
Automatic renewal of Premium Service
Other than as described elsewhere in this section, unless you notify us that you wish to cancel your Premium Service subscription before the end of its then-current subscription term, your Premium Service subscription will continue to automatically renew for successive terms of the same duration and your credit card will be charged for each such renewal at the subscription fee in effect at the time of that renewal.
---
Changes to the Premium Service
MAXIM CONSULTING RESERVES THE RIGHT TO CHANGE THE PREMIUM SERVICE AT ANY TIME WITHOUT NOTICE (INCLUDING BUT NOT LIMITED TO ADDING OR REMOVING FEATURES). IF YOU ARE DISSATISFIED WITH ANY SUCH CHANGES, OR IF YOU ARE OTHERWISE DISSATISFIED WITH THE PREMIUM SERVICE (INCLUDING BUT NOT LIMITED TO ITS PERFORMANCE OR AVAILABILITY), YOUR ONLY REMEDY IS TO CANCEL YOUR SUBSCRIPTION, AS SET FORTH BELOW.
---
Cancellation
Since you purchased the Premium Service via the Apple In-App Purchase (IAP) mechanism, then, you may only cancel your Premium Service subscription through Apple.
To cancel it on your iPhone:
1. Open the Settings app
2. Tap your name
3. Tap Subscriptions
4. Tap the subscription that you want to cancel
5. Tap Cancel Subscription
---
Auto Care Tracker (ACT) App
For subscriptions purchased through IAP, your membership includes access to Premium Service, and will continue to automatically renew until non-renewed or cancelled; see the Automatic Renewal of Premium Service section above and the Cancellation section below. Payment will be charged to your iTunes Account at confirmation of purchase. Subject to applicable law, your subscription will automatically renew unless auto-renew is turned off at least 24-hours before the end of the current subscription period. Account will be charged for renewal within 24-hours prior to the end of the current subscription period and identify the cost of the renewal. Subscriptions may be managed by you and auto-renewal may be turned off by going to Account Settings after purchase.
This Agreement was last updated on March 2021.